Name: Sammielle Marie Angels
Age: 15
Gender: female
Sexuality: Hetero
fc// (if there's one):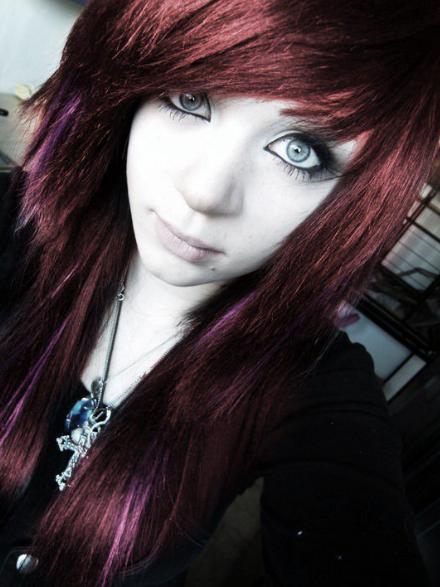 For yours and mine, entertainment:
https://www.youtube.com/watch?v=aTpsg-nfTSY
Country of Origin: United States
Place of Birth (Olympus, city or town): Orange City, California
Race: Caucasian
Skin color: white
Hair color: red
Eye color: blue
Height: 5'4
Weight: 116
Body type: Skinny.
God Parent: Poena
Mortal Parent: Sir Issac Newton
Personality: Sammi is kind of a brat, she's friendly to most, but she is very confident and prideful
Talents: Can hack computers, learned a long time ago.
Flaws (at least three): Temper temper temper, Too Confidant in things she's doing, Has random mood swings
Weapon (Celestial bronze/Imperial gold): golden knife about 14 inches long, strapped to her hip.
Abilities: Pretty good with martial arts and her knife.
Powers: Can make a person feel like they're being tortured or punishment. Is drained by how bad the punishment is.
On a scale of 1-5
1 Lasts 2-3 posts, takes 1 post cool down: Weights being tied to feet,
**These ones ACTUALLY pop up out of thin air*
2: 1- 2 posts post, 2 post cool down
The Feel of almost being Beheaded,
THe feeling of being whipped by wipps on your bare back
Feeling of being stung by bees
3: 1 post- 3-4 posts cool down
The Feeling of being drowned
The feeling of being strangled.
4: 1 post, 4 posts cool down
Feeling of being buried alive
Feeling of being stretched out on a wheel and being spun.
Feel of having ropes pull your arms one way, and your legs another.
4-5: Lasts 1-2 posts, only used once a topic, but she's passed out for about 3-4 posts
Feeling of being SKINNED alive.
History:  Sammielle really disliked her dad. He wasn't the best person in the world. So at age 6 1/2, she ran away from her house. She lived at a homeless children home until she was 8 and then rand awya from that after 'magically' strangeling a child to death. She couldn't handle it. Then, finally the wolves found her and brought her to Camp Jupiter.
RP Sample (required for first form):I liked walking, it soothed me alot. But when running into some monsters, that you REALLY don't like dealing with at the moment. Can seriously cause problems. So. I pissed off now. Snapped my fingers, then the hellhound started coughing up water, water fell from it's mouth. Finally, it fell to the ground, the coughing was over. The hellhound was dead, back down with Pluto, where it should be. Gods. At least, I know how to NOT kill things on acccident now. I can control it, thanks to this camp.
Notes: