Hey, kids!

Now that you've been officially greeted on my RP Invite by Mr. Wade Wilson himself, allow me to continue.
My name is none of your business and I hope that you're cool with that. You can call me Cassandra. Or Cassie. Or Sandra. Or whatever else you want as long as it's not vulgar. Well, I guess it can be vulgar if you really want it to but the admins might delete the posts that you call me said vulgar name in. Preferably Cassandra, though. It sounds more sophisticated. Anyways, I'm a 15 year-old teenage human fangirling female (yes: we, too, have our own line of merchandise,TV show spin-offs, movies directed by Michael Bay, comic books, and tongue tattoos) who's just trying to have some fun without causing any permanent damage and, by extension, getting sued and sent to juvie.
My RP skills are rusty, so I'm basically a noob that knows what I'm doing--okay, that made no sense. Let me try again: I'm like a really shoddy fanfiction writer except I don't write from your character's perspective. All right. That's better. I will RP with literally anyone. My characters, due to the fact that they are not aware of the fact that they are fictional, have no preference to who they RP with. I, however,
do
have a few pet peeves: I don't like one-liners (if it's short, like a response, just try to give it a couple of sentences), I would prefer it if you make sure your spelling and grammar is more-or-less correct (unless English isn't your first language since that's a valid excuse or if you're dyslexic--being a demigod and all--or something), and that the RP doesn't get abandoned. I don't like things that die: fanfictions, puppies, Time Lords....you get the picture. No matter how absolutely horrible the RP is, it gets finished one way or another.
Oh--and BTW, I may use different spelling than RR does. For example: I will forever refer to Phobos and Deimos as Phobus and Deimus because I prefer the old spellings. I like to choose certain spellings. Like, I hate the RR's spelling of
Kronos
and I much rather prefer
Cronus
--though he's popular enough I will probably refer to him with RR's spelling.
**Please PM me if you're interested in RPing.**
I personally prefer PMing myself as replying to an invite often spells confusion for RPers unless it's an open topic. Plus it's easier for me to keep track, and I apparently consider my preferences more important than your guys'. Oops. Sorry....I guess?
That being said, let's introduce the characters!!!!!!!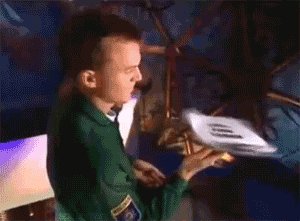 My Greek Geeks
Spoiler:
Spoiler: