Name: Elsa "Ellie" Reigns
Age: 18
Playby: Dove Cameron
Height: 5'"4
Weight: 117 pounds
Hair: Blonde
Eye: Hazel
Sexuality: Straight
Olympian Parent: Hebe
Mortal Parent: Dean Henry Reigns (Deceased as of 8 years ago. Died during a terrorist bombing) was Elsa's Father. He was a obscure Author who had a large following, and he had written a lot of book series, and had completed over 20 before his untimely death. His estate was left to Elsa, and as she is now 18, she has access to her Trust fund.  Dean Henry Reigns met Hebe at a book signing, as she was drawn to his Childrens books, which caused her to have feels. They started corresponding via email, and eventually started dating, moved into the Reigns family "Mansion", in Nashville, TN, which was actually a run-down townhouse. Eventually it was rebuilt into a proper manor, and then Elsa was born. Dean was devastated when Hebe was found "dead" in a car accident, that somehow miraculously, Elsa survived. He raised her as best he could, not knowing that Hebe was alive and well, and proud of how he raised her.
She has yet to touch it, and has not returned home in the 8 years since his untimely death. The Estate is cared for, and she often visits her Father's sisters and their families. Despite the loss of her Father, who was her "Rock" in a "Stormy Sea" of life, she knows that she still has a Mother that loves her. She does not blame her Mother for her Father's death, noting with irony, that he had always wanted to "Go out with a Bang". Also Ironically, "Bang" was the book he had just finished two weeks prior to his death. She is also related to the Infamous DB Cooper, by blood.
Personality: Elsa is a moderately cheerful girl, who often gets into fights. She was bullied as a kid, and fought back constantly. One strange quirk of hers: She'll look at you and lie to your face, but if you can become friends with her, she won't. It's unknown why she easily lies to people, but one theory is that it has to do with the attention focused on her after her Father's untimely demise, as his books skyrocketed in sales & popularity. Ambitious, she often sets lofty goals for herself, and can be quite reckless in trying to achieve them.
History: Born to the Goddess Hebe and Obscure but Popular Author Dean Henry Reigns, they named their little girl "Elsa", often calling her 'Ellie'. They lived in Nashville, Tennessee. Growing up, she was often bullied as she always looked younger, but she soon had enough of that and started getting into fights with her bullies.
As a young girl, she was always reading books, fascinated by what her Father wrote, ranging from Childrens to Young Adult, to Adult Novels. Her seemingly normal life was cut short shortly after her 10th birthday, when her Father was killed in a sudden terrorist attack. As fate would have it, she was 500 feet away with her Aunt Cecily, looking at clothes...
Shortly after this, she was met by Satyrs and taken to the Camp, where she has resided since her Father's Funeral. 8 Years later, she has grown into a young, but beautiful girl who is lethal with a whip and a shield, both gifts from her Mother the day of her Father's funeral. Upon arrival at camp, she was somewhat withdrawn, but after a few months, opened up and stopped morning her Father, as her Mother, recognizing that Elsa really needed some comfort, visited her 3 days a week in dreams for a few months, comforting her Daughter, trying to ease her through the Trauma.
Weapons: A Celestial Bronze bracelet that uncoils into a wicked barbed whip. She is an expert in using it. Another Bracelet that coils into a Shield that can be thrown, and when thrown, blades appear on it and it spins.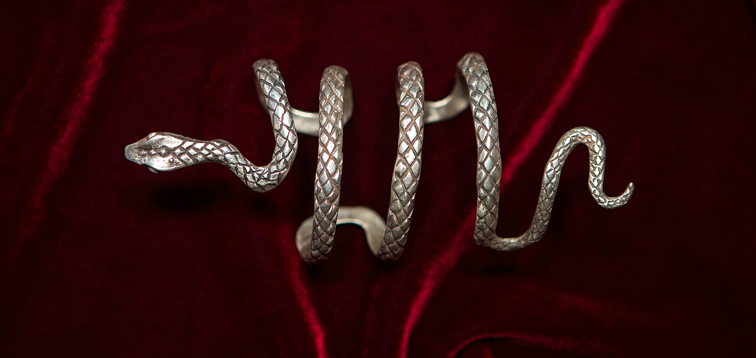 Abilities: Always looks younger, Can make herself and others appear a lot younger for short amount of time
Powers: Can make others have the mindset of a child for a short amount of time. (4 posts, 6 post cooldown)
Years at camp: 8
Year-rounder or summer-only camper: Year Rounder