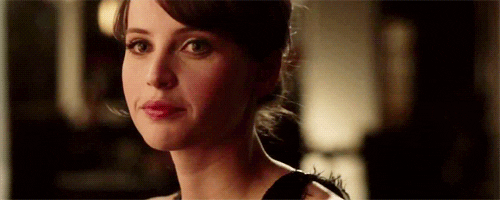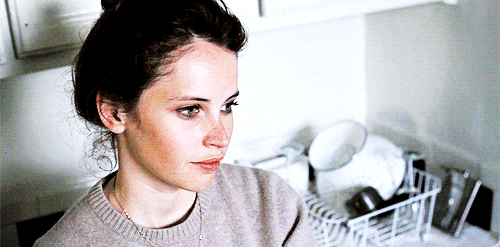 Name: Lorelei Amelia Tennyson
Age: 175 (Died at age 16)
Gender: Female
Sexuality: Heterosexual
Species (human, elf, etc.): Demigod Valkyrie
Faceclaim: Felicity Jones
World of Origin: Midgard
Country of Origin: Scotland
Place of Birth: Bergen, Norway
Race: Half Caucasian, half Spanish
Skin color: White
Hair color: Dark brown/black
Eye color: Brown
Height: 5'0"
Weight: 90 pounds
Body type: Banana
God Parent: Vidar
Mortal Parent: Inéz Rivera
Personality:
serious
friendly
kind
brave
Talents:
singing
acting
Flaws (at least three):
over anxious
jealous
judgmental
Weapon (Nordic steel): three small axes each engraved with the Dagaz rune.
Abilities:
Can speak any form of sign language.
Powers:
Can make or stop people from getting revenge. They will be under her influence for six posts, and it take eight posts to recharge.
History: Lorelei was born to an opera singer. Her mother was quite sick when she was an infant, and took her to Scotland. Knowing she would did, Inéz wanted to give Lorelei to her old Scottish friends. She knew the would be kind enough to take care of her. So, Inéz left the infant in Isla and Finlay Tennyson's doorstep with a card that had "Lorelei" written on it. The old couple had never had children, and the immediately fell in love with the baby. They gave Lorelei a middle name and their last name. The two raised her. When Lorelei was 16, they took her on a voyage to India. On the voyage, they were attacked by pirates. Lorelei refused to let the pirates win and surrender. She would rather go down with the ship than give the pirates their valuables. So she fought bravely until her ship sank. Lorelei died holding a cannonball. Odin picked her as a Valkyrie.
RP Sample (required for first form): -
Notes: None!
Weaknesses:
her jealousy
her anxiety
thinks she can do everything on her own
Pets: A piglet named Maemae
Likes:
coffee
Maemae
singing
Dislikes:
bigots
pranks
jewelry
Hobbies:
singing/acting/opera
Dream job: Opera singer
What do they want the most in life right now?: Get a life, as she shut herself away since she died.
Secrets: She is jealous of the einherjar.
Worst fear: Ragnarok
Ideal boyfriend/girlfriend: Someone who will watch movies with her.
Insecurities: None.
Former/current relationships: None.
How parents met: Inéz was an opera singer. The women grew up in Spain but moved to Norway. She was always the lead until someone was picked to play the lead instead of her. She was so angry, she decided to get revenge and murder the other woman. After doing so, she ran away to another part Norway before the stagehand who witnessed it could spill anything. In Norway, she worshipped the Aesir, and tried to make up for murdering another. This grabbed Vidar's attention, and he fell in love with her and her beautiful voice.
Time in camp (Greeks)/the Legion (Romans)/Hotel Valhalla (Norse)/Brooklyn House (Egyptians): 159 years