Below you will find a list of my various chars and their personalities.
Rey Stryton-Son of Athena-17-Taken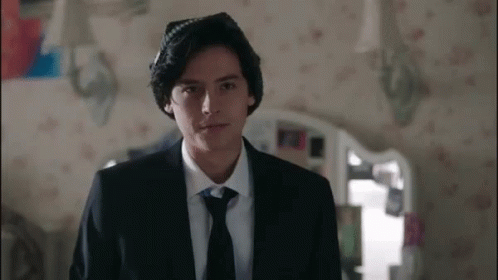 Personality: Rey is more a quiet, loner type than anything. He prefers to be alone with his thoughts, and just let go of worry, rather than the stress of dealing with other people. Despite being quiet, and a loner, Rey can actually be quite the fierce warrior when needed. This side of him rarely ever shows itself, however. One thing about Rey is that he loves his brother. More than anybody else, Kase is important to him, and the person he cares about the most. He knows he and his brother will always be there for each other, and they may be total opposites but they get along very well. He looks to Kase as his pillar of support, just as Kase will look to him, because they only really had each other for years and years.

Morgana Hart-Daughter of Hecate-16-Single?
Morgana is a very sweet and shy person. She is the quiet type who doesn't speak up very often, and when she does her voice often goes unheard. She is not the type who raises her voice, or gets angry, she is rather submissive in personality type. Nothing intrigues her more than Magic, and she can often be found practicing new spells off on her own somewhere, or studying books of spells from various cultures, especially japanese. Morgana is also a kind person who will do her best to help almost anybody who asks help of her, and is pretty gullible when it comes to being used. She can never tell when people are using her, a major flaw of hers. Morgana is too trusting. Morgana is very good with animals, particularly dogs, her mother's sacred animal.
She has a love of sweets, only she knows the reason why, but she never loved sweets before something happened to make her love them. She has an intense hatred of spicy food, however, and has little to no resistance to heavy spice.  She also has an intense hatred of the dark. Morgana is not the best leader, though she does a fair job of if when she must. She tries to be as wise as possible, for her sake and the sake of those around her. She finds it difficult to lead, however, as she has little confidence in her own leadership skills as a former slave. She thinks herself more a follower than a leader type, though if she were more confident she would be a far better leader. As it stands, the only thing lacking that she needs to become a great leader is confidence in herself.
As a follower, Morgana tends towards obedience, her self confidence is low so if somebody is in charge of her she will think them right more often than she herself is right. The only time she would ever likely resist orders would be if they were to hurt someone or something, she cannot stand bringing harm to another living creature. This is when she is at her most resistant, her most rebellious, otherwise she will likely not say a word of her own feelings and obey without complaint.  
Shade Celeste-Son of Zephyrus-20-Single
Shade is the kind of person who rarely speaks when it isn't necessary. He is indeed very quiet, and not one to mince his words. He prefers to show his thought through his actions rather than his words. Shade doesn't like talking to other people much, which is why he has few friends. He keeps to himself, never asking anything of anyone unless he absolutely needs it. Shade is a secretive person, and the kind who holds many mysteries. Most of what he cares about is keeping his guild alive and together. He doesn't believe in unesscessary emotions, so even when he does have some of his own he hides them beneath a mask of complete calm. He hates to show emotion, thinking it can be weak and foolish. But when he does decide he cares about a person, he gives them his whole heart, and would do anything for them. It seems that whenever he enters combat, he causes fighting and destruction among the ranks of the enemy.
In combat, he is just as quiet as he normally is. He doesn't taunt an enemy, or say anything, really, unless he is giving instructions to an ally. He prefers to work alone in combat most of the time. he rarely takes allies, thinking they will only slow him down. he doesn't do this because he thinks he is more powerful than them, or because he knows better, but simply because he doesn't want someone else to watch the back of. He watches his own back but doesn't like having to watch anyone else's back. He is calm and collected as can be while in combat, though he loses it if anyone happens to bring out snakelike powers, as he has a rather irrational fear of snakes. He always gets back up, never stays down unless he is completely immobilized and there is absolutely no possibility of getting up.
As a leader he gives orders methodically, and normally is able to get people to do as he wishes without much struggle. they recognize he is serious when he speaks, and respect that enough to listen to what he is saying. Shade is capable of giving orders or following them, it matters not to him. As long as the task at hand is completed, he cares not whether he is giving the orders or receiving them. Since he simply doesn't care, he is the perfect follower, always able to carry out orders without making a huge fuss.
In his free time he can normally be found reading in his room or training his swordsmanship skills. He wants to sharpen his skills until they are superior to all, unable to be matched by even the greatest of foes. If he wasn't careful he would more like than not train until he collapsed, unable or unwilling to stop himself. Shade prefers to be knowledgeable, which is why he reads so much in his free time. He wants to know as much as possible so he can keep living life to the fullest possible extent, always able to understand what he is hearing. Nothing matters more to him than three things: Becoming a master swordsman, his camp, and knowledge. He hungers for knowledge, to be the best swordsman he could possibly be, and to keep his camp safe.
Jin En'arr-Son of Chalchiuhtlicue-24-Single
Jin is a major flirt, flirting with almost anything that moves, though he vastly prefers men. He loves to see a man get all flustered and blushing, he finds it to be one of the most worthwhile sights to see. He loves it because he finds it to be adorable, and extremely attractive, when a man appears to be embarassed. As is in his nature, he prefers to not hold onto any one relationship too closely, instead preferring to keep a harem of lovers, so that he doesn't have to get too close to any one person.
Jin loves spice, both in life and in food, he hates if something is too bland or too plain. He doesn't mind sweets, though he vastly prefers both life and food with a bit of a kick to it. Jin is not the type who likes to sit still at all, he always has to be doing some thing or he's like to be going mad from the lack of movement. If he is moving, he is happy, particularily if it involves swordplay, or other, less violent activities.
As a leader he tries to be as wise and calm as possible, though, being a hypocrite, he often does not stick to any if the plans he comes up with and is usually the first to veer off course from a plan. As a follower he rarely listens, charging recklessly headfirst into everything regardless of orders. He does the same thing in combat, reckless but spontaneous and hard to follow.  He never does as he is told no matter who is ordering him to, this being both a great strength and a terrible weakness. This can be a strength if somebody is trying to manipulate him, and a weakness if he ruins the plans of his leader, or his allies.
Jin absolutely hates cold places, as a man born in the desert he loves the heat, and vastly prefers sweltering heat over biting cold any day. The cold is one of his least favorite things on the planet, he spends as little time as possible outdoors while in any cold climate. This is another great weakness of his, as he has far lower resistance to cold than the average person, people may be able to exploit this far more easily.
Jin has a huge mouth on him, known for never shutting up and mouthing off to those in higher power constantly. This is something that tends to annoy people greatly, though in some cases his big mouth can be endearing, as he typically does anything on his mind, and can't keep secrets very well. He cannot hide his emotions, nor his secrets, without some degree of mental pain, if he knows something and he doesn't tell SOMEBODY he will feel as if he is ready to explode from the weight of it. He CANNOT tell a lie, it is almost physically painful to him to keep a secret from anybody or lie to anybody for long. Despite all this, he is quite the smooth talker, able to get what he wants without much trouble from whomever his latest victim of charm is.